Fighting to Maximize Your Recovery
Don't Settle for Less
Personal Injury & Car Accident Attorney in Wilmington, North Carolina
Robert Armstrong
Attorney at Law
I've been practicing law since 1985. Before attending law school, I worked part-time on an oil rig. There, I witnessed a tragic accident involving an old cable that snapped and resulted in the death and injuries of several hard-working men. Because of that experience, I have only ever handled personal injury cases — nothing else. I'm passionate about seeking justice for innocent people who have been harmed by negligent and reckless behavior. If you or a loved one has been hurt in a workplace or traffic accident near Wilmington, North Carolina, give my firm a call. I look forward to learning your story and guiding you forward.
About Me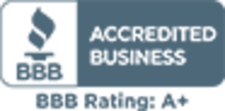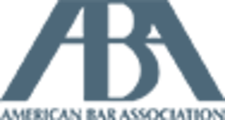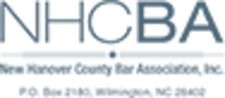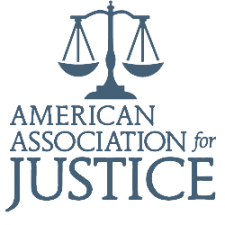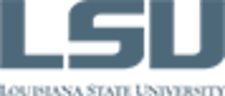 What Makes
Me Different?
Unlike many attorneys, I solely focus on personal injury law. You may be able to find knowledgeable representation in a larger firm that specializes in multiple practice areas; but, you likely won't receive the same level of dedicated service that I can provide. For a seasoned lawyer who genuinely cares for you, your health, and your future, team up with me today.
I Have Years of Experience
My career spans over 37 years. I've secured successful settlements for 300+ car accident victims and numerous other clients.
I Listen to Your Needs
As your attorney, I'm committed to pursuing your best solution. Getting to know you and your goals is central to my approach.
I Truly Care About You
I'm here to help you recover, not cause you and your family additional stress. Unless I win your case, you won't pay me a dime.
Case Results
I have been fighting for the wrongfully injured and deceased in North Carolina for more than 30 years. These are some of their stories.
Nursing Home Abuse & Neglect
An 89-year-old died in a nursing home due to the nurse not following the doctor's orders. We sued the nursing home and nurse. Both were represented by counsel contesting liability and damages. We obtained and collected a substantial monetary result.
Medical Malpractice
A 57-year-old client with head trauma sued their doctor and hospital due to negligence in failing to diagnose and timely treat cerebral edema and elevated intracranial pressure. This resulted in brain herniation [...] We obtained and collected a substantial monetary result that will care for the client for life.
Motor Vehicle Negligence
A 53-year-old client was involved in a motor vehicle accident after the defendant turned left in front of my client's vehicle. The client suffered a comminuted fracture of the ankle, requiring surgical intervention and multiple courses of physical therapy. We obtained and collected a fair financial settlement.
Skilled Guidance for Serious Injuries
You deserve a personal injury attorney that truly understands you. Let me help you pursue a legal solution that covers the care you need and lifts the burden of financial uncertainty off your shoulders.
Testimonials
Bob took very good care of my family and I after a car accident we were involved in. He was prompt and answered any and all questions we had. He kept in contact with us the entire time, checking in on our progress, letting us know where we were in the case as far as the settlement, etc.

He's absolutely wonderful, very personable, and makes you feel welcome and comfortable. I would definitely recommend Attorney Robert Armstrong!!!
He delivered honest and informed communication before I even decided to retain him. He is straightforward, supportive, kind, and focused. I feel completely comfortable putting one of the most important decisions of my life in his team's more-than-capable hands. The client-attorney relationship is a two-way street. The more you put into helping to work towards that common goal, the better results you will have. In closing, if communication, attentiveness, and experience are what you are searching for, you will find them with Robert!
From the moment I met Robert, I sensed that he would be the lawyer I could trust. He made it a point to get to know me as a person, and answered any and all questions I had for him. He never made me feel like I was asking stupid questions, or that I was bothering him when I called or emailed him. [...] Robert explained the legal process clearly so I always felt involved in my case. By the time my case was resolved a year later, I felt like I had a new friend who just happened to be a REALLY good lawyer! I highly recommend Robert Armstrong!
Injuries change the way people live their lives. When you've been hurt on the job, in a car accident, or in any instance of negligence, you have the right to explore your options for seeking financial compensation. It's vital that you get experienced help from a personal injury attorney to illustrate the hardships your injuries have caused. I'm Robert Armstrong — I've dedicated my career to advocating for injury victims and their families, and I'm ready to help you obtain the care and security you deserve.
When you work with me, your success is my success. My aim is to maximize your recovery — without you having to worry about overwhelming medical or legal fees. That is why you won't pay for my services until I've achieved the full settlement you need. For compassionate and skilled guidance after a traffic accident, brain injury, or wrongful death, team up with me. From my office in Wilmington, North Carolina, I serve personal injury clients throughout the state. Schedule your free consultation today.